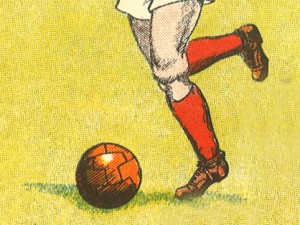 So what do you do once you have made a monumental, brilliant life changing decision (don't accuse me of being over-dramatic, this is football for Gods sake)? You go home and work up all the reasons why it's a really BAD idea. Here's just 50:
1 season ticket
1 fanzine subscription
1 pair LC slippers
2 LC pillow cases
1 LC bin (how apt some may say)
2 LC scarves
1 bath towel
(Could I stop saying the Leicester bit now? it hurts)
1 pair team shorts
1 pair jog pants
1 training top
1 retro track suit top
1 hoodie
1 mug
1 apron
2 place mats
5 replica shirts
1 t shirt
1 long sleeve top
2 retro shirts
1 training top
2 badges
2 whiskey tumblers
9 books
1 video (i know, I had a cull last time I moved)
1 DVD
2 Filbert Foxes
2 bears
1 pen holder
1 pair cuff links
1 pencil case
Oh and let's not forget the small matter of my email address.
How will my mates react, how will the good folk of St Albans react? A woman abandons her football team and just thinks she can turn up and be embraced by yours….
In the name of all that is holy and our Lord Gary Lineker. What have I done!?
Trouble is I've said it now. Gone public so to speak and made commitment. There can be no loitering at the back of the changing rooms and hoping I can hide on the subs bench.
Someone find me the St Albans City ticket office number. I've got a season ticket to buy.
The Lost Fox